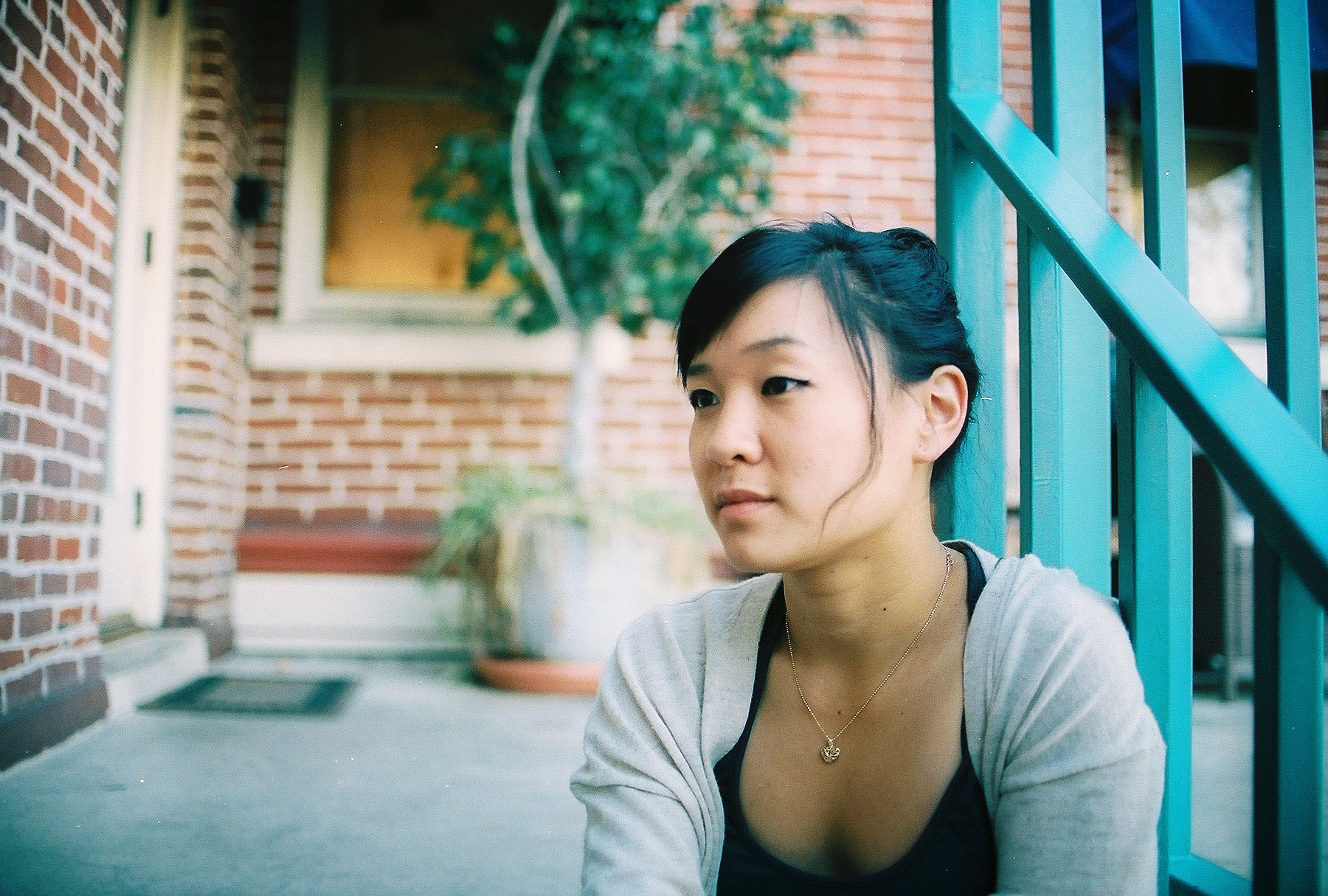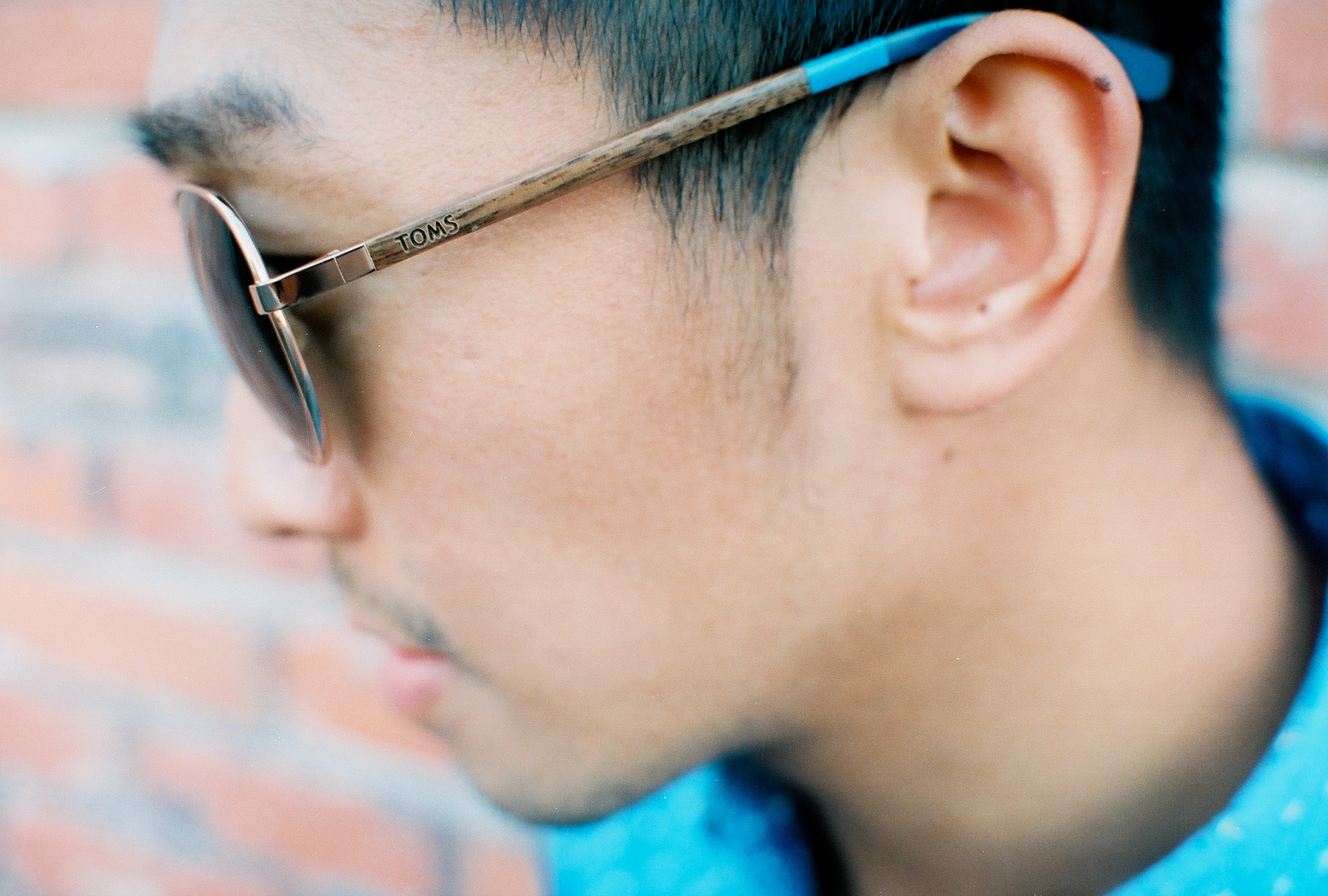 Lightseed Studio
Kenneth Wu
He sits in a makeshift workspace in an office in Tsim Sha Tsui, a popular shopping district and tourist hub on the southern point of Kowloon. Filing cabinets sit in a corner and his collection of vinyl toys are prominently displayed on a shelf to his right. "It's like a secret community you're in as a collector," he explains. "People think they're just toys, but we know," he says grinning. Ken, 27, has recently commandeered this humble space as the headquarters of Lightseed Studio, a newly formed photography and design studio he and partner fashion photographer Carmen Chan opened in 2013.
Like his workspace, Ken is combination of whimsiness and bootstrapped entrepreneurship. Currently based in Hong Kong, he is an interactive designer by training who has over the past three years evolved into into a photographer, creative editor and print/web designer.
Ken stumbled into photography as a way to express creativity in his technologically saturated world. He learned how to use cameras and work in a studio environment as a result of his company's need for in-house video and photo assets. But once he started shooting, the creative itch took over. "After five years as an interactive designer, slowly I began to want to create things, but away from the computer," he said. "I thought, 'I can't draw, I can't paint, but now I can make art. I can create art through photography.' Since I was always on a computer, going back and doing things authentically by hand and learning the fundamentals of film photography was valuable to me."
Ken honed his craftsmanship on Flickr and after developing his portraiture style -- soft, translucent, and simple -- teamed up with Carmen to launch How I Met Your Style, a site that profiles popular fashion bloggers around the world. Fashionistas loved getting a behind the scenes look at their style icons and HIMYS quickly gained a large following in the blogosphere. Soon the editor of Teen Vogue named them as one of her favorite style blogs and they were featured in several publications, such as Vogue Paris.
Buoyed by the success of HIMYS, Ken packed up his bags and left his job at Juxt to move back home to Hong Kong, searching for an alternative to the comfortable 9 to 5. "My partner [Carmen] was already an established fashion photographer in HK and kept telling me to move back and take advantage of all the opportunities here," he explains. "My end goal was always to move back here," he quickly adds. "My family is here, my girlfriend is here, and all my childhood friends are here. Cali was more of a phase to experience life and build my skills and craft." After being approached for several gigs through HIMYS, the duo decided to set up shop and form their own studio, Lightseed.
Assignments for the new year have already started coming in and Ken excitedly reports that one of his favorite clients has asked them to create a whole package for them next season -- photoshoot, lookbook and website. "I'm beyond excited," he says. "It's still the start of the ride but I'm in total control of it. There's no one to blame and I can't say, 'Oh I wish I did this or that.' Now I don't need to wish anymore. I'm doing it."
Where does the name Lightseed come from?
KEN: 'Light' as in photography and 'seed' as in the stuff we're producing.
What do you see for yourself and Lightseed in the future?
KEN: I want some kind of space eventually, with a store or gallery space in the front and an actual work space in the back. This way I can interact with more people and hold monthly galleries or art exhibitions, and friends can come hang out.
What is the future of How I Met Your Style?
KEN: When creating Lightseed we put HIMYS on a little break, but i would really like to bring HIMYS back and have some regular content on that too. It's super fun and low stress work. To me it's all about creating. With HIMYS we have a voice and it all up to us; there's no one telling us how to do things -- it's pure creative and that makes me happy. When you start your client work there are always limitations and boundaries. The balance of professional and personal work keeps me sane.
How did you get into the creative world?
I was in high school in Hong Kong when the whole SARS, bird flu, crazy crisis broke out. It came to the point that schools were closing down and you would take a month or two off. Being a teenager at home, there was nothing to do but go online. So I started going online and looking at digital arts, mostly for cool [desktop] backgrounds.
I started creating these abstract digital arts to send to friends, and after a while, decided to make a website to display my work. Then I thought, if I'm making a website to show my work then it better be cool... I might as well learn web design and decided that [design] would be the thing for me.
How do you find inspiration?
KEN: I browse a lot, look at a lot of design books and websites for the latest design trends. Whenever I see something that's super cool, I think, 'Man, I wish I did that or was a part of that.' There's a feeling of competition when I see other people do good work. I think, 'I've got to get my act together. It's my turn and I need to create stuff like that too.' You kind of keep that in your memory. What made that specific design or photograph good? Why does this photograph appeal to me vs that one? That's my huge inspiration: seeing other peoples' work, bouncing ideas off of it, and wanting to create work that's better than it.
How would you describe your style?
KEN: I think I'm very California inspired. Moving back to Hong Kong, people commented that I had a beach vibe, the whole relaxed vibe going on. That's also how I want to represent myself. I want to be potrayed as relaxed, comfortable and easygoing.
I know playing with motorcycles is a hobby. Tell me about it.
Back when i was in Cali, I went through a phase where I thought, I can create anything, I can do anything. So I've always liked motorcycles. On random days I would see cool cafe racers and be like, 'Damn wouldn't it be cool if i could make one of those?' My coworker was a huge car guy and I brought it up with him, like, 'Yo do you want to build a motorcycle with me?' And he was like... 'Sure, why not.' So I googled how to build a cafe racer, bought all the manuals and literally learned how to build it from scratch. Once it was done, that's when I knew I could do anything. It was a huge confidence boost for me.